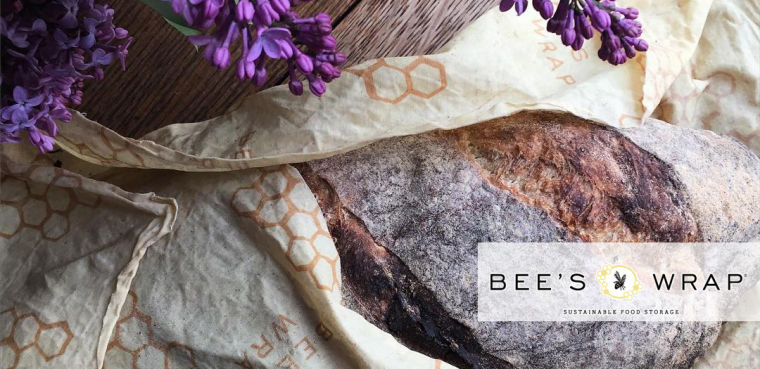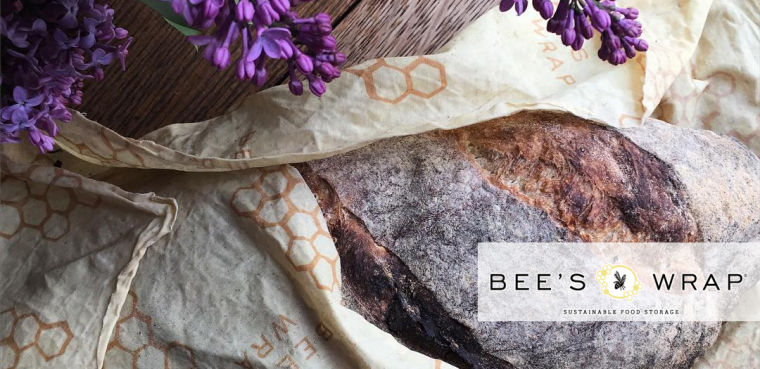 Bee's Wrap
Bee's Wraps are made by infusing organic cotton with beeswax, organic jojoba oil, and tree resin. The fabric and printing is certified by the Global Organic Textile Standard. The beeswax is sourced from sustainably-managed hives in the US, and Bee's Wraps use only organic jojoba oil. Bee's Wrap packaging is recyclable and plastic-free. At the end of your wrap's useful life in the kitchen, cut the wrap into strips to add to your compost heap, or wrap them around pieces of kindling and use as a natural and effective fire starter.
Easy to use
Bee's Wraps are easy to use: Use the warmth of your hands to soften the wrap, create a seal, when cool the wrap holds its shape. A single Bee's Wrap will last up to a year in daily use, when used appropriately. Wash in cool water. Air dry, fold and store in a drawer or in a basket on the counter. 
Note that heat can render the wraps unusable by melting the beeswax, so avoid sources of heat, such as hot water and microwaves.
Use your Bee's Wrap to wrap cheese, vegetables, bread, fruit, fresh herbs, and baked goods or cover a bowl or a casserole. The beeswax and jojoba oil have antibacterial qualities that help to keep your food fresh. Not suitable for storing raw meat.
Responsibility
Bee's Wrap is also a Green America certified company and as such is committed to using our business as a vehicle for social change, and to bettering the lives of their customers, employees, community, and planet. As a family business, they are vested in the values and environment we pass along to future generations.
Shopping Cart

added to your shopping cart
Shopping List

added to your shopping list