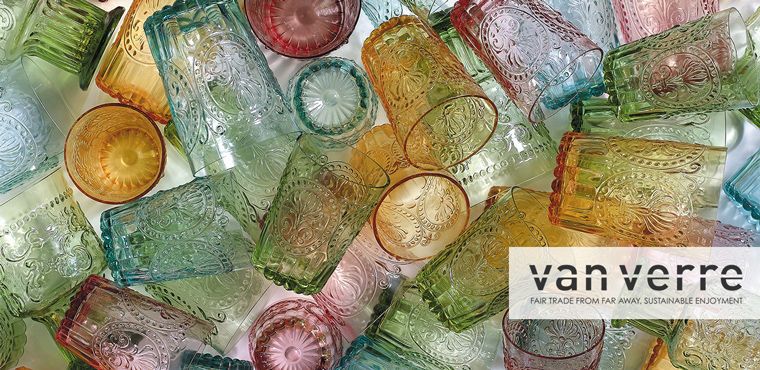 Van Verre
HR-Living is an distributor for Van Verre in Finland and Sweden. You find all the products in our web shop and we make fast shipments from our own warehouse in Finland.
VAN VERRE travels historical trade routes and meets the makers of items with an honest story. Powerful, colorful and inspiring objects, full of culture and adventure in a perfect mix. Van Verre selects sustainable design, high quality products with a fair and lasting cultural value.
To VAN VERRE, a product is not just an object of use, it is an item that carries culture to inspire, connect and move people. Timeless beauty that lasts longer than a fashion trend or season.
Travel along with VAN VERRE and taste the atmosphere of culture in pretty products that invite in making memories. Look at a glass and see the story of the mouth that blew it listen to the story at the dining table when you take a sip.
VAN VERRE products are not only practical, but above all objects with unique stories. PRODUCTS with a heart and soul.